The headquarters of EU are in Brussels but that is not the reason why Brussels, the capital city of Belgium is such a hot tourist destination. Belgium is the heart of Europe bordering many other important nations such as Germany, France, Luxemburg, Netherland etc and has much to offer to tourists in terms of things to see and do. Brussels is the biggest urban area in the country with a population of 1.5million. Brussels being the heart of Belgium, makes it easier for tourists to reach all corners of the country. It is like or a from where one can take excursions throughout the country without a worry about luggage. There is much to see in and around Brussels and here are some those attractions along with information on how to move out of Belgium.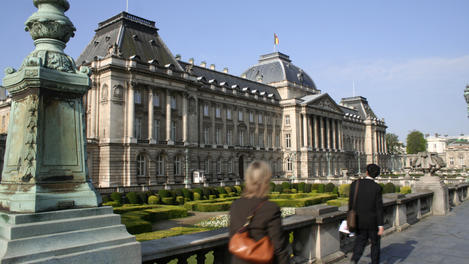 Photo: lonelyplanet.com
Not to be missed in Brussels are two structures called Atomium and Manneken Pis. While Atomium is a steel and aluminum structure that is imposing and mesmerizing for the tourists being 102 m in size, Manneken Pis is smaller (30 m) but looks cute depicting a small boy pissing on to the ground. Some of the top attractions for tourists in Brussels are Palais des Beaux Arts, English Theater Brussels, Bois de la Cambre, Brussels Park, Jubilee Park, Jean Felix Hap Garden and Jean Massart Garden. Manneken Pis is a bronze statue of a naked 2 year old boy that attracts thousands of visitors to Brussels from all parts of the world.
As far as one day trips around Brussels are concerned, if you feel you have seen and explored Brussels in its entirety do not miss out on a trip to two beautiful cities that are situated very close to Brussels. Yes, I am talking about Ghent and Bruges that you can see taking a scenic drive from Brussels. Ghent is known for its St. Bavo Cathedral and the painting called Mystic lamb. There are also some beautiful buildings that are from middle Ages, the Church of St. Nicholas, and the castle of Count of Flanders. One important feature of this drive to the twin cities is that you get an audio commentary of the history of both the cities.
You can also choose to visit Antwerp, Belgium's 2nd largest city on a day trip from Brussels. Antwerp is situated on one of the largest harbors in Europe. You will discover a city within the city of Antwerp that is called Peter Paul Rubens. You also get a chance to see diamonds being cut and polished in several workshops in the city.
Eurostar connects Brussels with every major city in Europe and if you need to go to other capital cities like Munich, Paris, Amsterdam, or Vienna, moving out of Brussels is as easy as moving inside the city. However, the city boasts of an international airport too if you are heading to a destination not covered by Eurostar train. Even if you are coming from Vienna apartments adjoining countries, avoid your car with accidents very common on the streets of Brussels.
Author Bio: Anna is a person with a passion for writing. She has written many articles on various topics rental apartment in Amsterdam , for more information you can check her other blogs.