Majorca is the biggest Balearic Island, a popular tourist's destination because of its warm climate, fantastic beaches, and numerous attractions for a fun-filled day. When in Majorca, sights to see include the Palma de Mallorca, the island's capital city, which is home to gothic cathedrals and palaces of Moorish governors and Mallorcan kings dating back from the 14th century.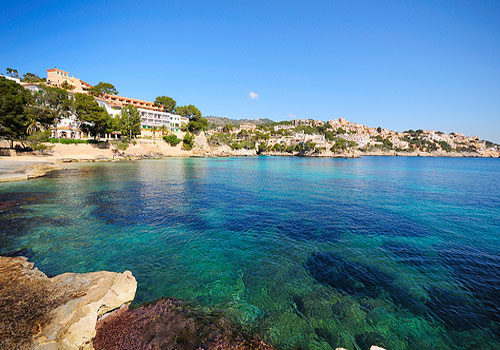 Photo: tripextras.com
You might also want to ride the Soller Railway. This is the train connecting the city of Palma de Mallorca to Soller since 1912, where you can enjoy its narrow-gauge track while passing through lush and beautiful landscapes. If you are deeply religious, you can join a pilgrim to see the small dark statue of the Virgin Mary at the monastery of San Salvador, which sits on top of the mountain giving you an amazing view of the countryside.
The top tourist drawer in Majorca include the limestone cave of Cuevos de Drach, the acrobatics, gymnastics, and dancing show the Pirates Adventure; and other animal attractions like the Marineland in Costa d'en Blanes, Palma Aquarium in Playa de Palma, and Rancho Grande in Son Serra. There is also the Golf Fantasia located at Palma Nova for an entertainment for all ages.
Enjoy your Majorca holidays with your friends or family as you go to the various fiestas and festivals, shop in Palma, play golf, do various watersports, go hiking, cycling or beachcombing in Alcudia and Puerto Pollensa, and watch bull fighting at Placa de Toros.