Do you want some fresh, floral air to energize you or the warm, tranquil, waters to refresh you? Hawaii can give you that and more!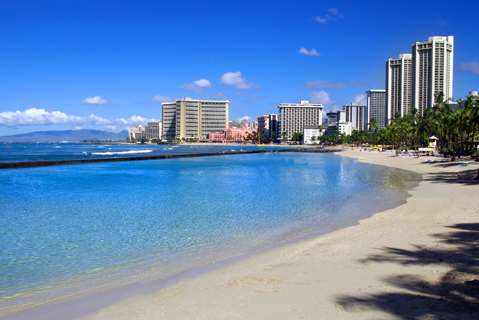 Photo: waikiki.com
Hawaii is home to the most breathtaking, natural beauty that can renew your tired body. Composed of six unique islands, they provide varied and distinct experience to new and seasoned travelers alike. Exploring these islands will give you an ideal travel experience like you never had before.
Kilauea is on the southernmost tip off the big island of Hawaii where you can see active volcanoes, see how new lands are formed, experience vent spewing steam, and walk through lava tubes. The unrivaled vistas are both educational and awe-inspiring that will give you a new sense of hope once you returned home.
Taking a helicopter ride on Kauai is the fast-becoming means for travelers to see all of its natural splendor, since everything else is inaccessible by foot. Hawaii is home to the loveliest sapphire waters and turquoise waves, and if this is not enough to entice you, then the humpback whales from Alaska who came to frolic, mate, and nurse their young will.

Photo: kauaivacationtours.com
These are some of the wonderful things to do in Hawaii and there are so much more! Tired from snorkeling, biking, and playing golf? Let the hotels in Waikiki be your bed for the night so you can be energize again for the next day's adventure.