If you've never been on a campervan trip before, you may wonder what it's going to be like to sleep in your vehicle and enjoy a holiday on the open road. Many people hire a van first, and enjoy it so much that they then buy their own, enjoying many trips over the years. However, if you're a first timer you're probably just concerned with what to pack, and how to stay comfortable when staying in a smaller space. Here are some ideas of what you might need for your great adventure: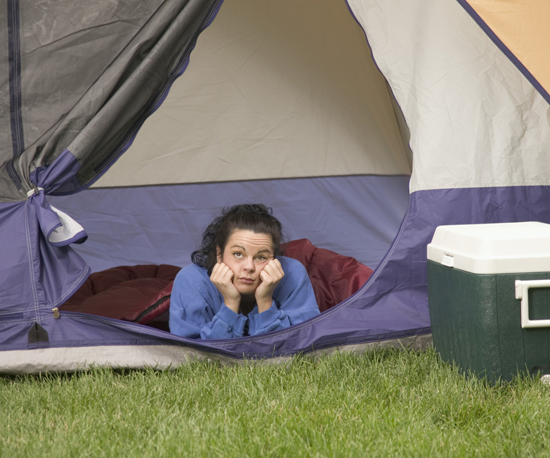 What's provided
If the vehicle is being rented, then equipment is often provided, or you can rent certain items for a small extra fee. Check with the person you're hiring from. Remember to ask about items such as:
Bed linen
Cutlery and crockery
Awnings
Camping chairs and table
Kettles
Kitchen equipment such as can openers and corkscrews
Towels
If any of these are already provided, it saves you packing them, and it means you can travel light on the way to pick up your van.
Clothing
Taking the right clothes for the climate you're visiting is essential for your comfort and well-being. Even if you're travelling somewhere hot, it's important to have warmer clothes to wear in the evening, as well as cover up items for when the sun is at its hottest.
If you're visiting a cooler climate, or somewhere that might have a lot of rain, be sure to bring warm, waterproof clothing for when you're out and about. You may want to also bring extra plastic bags, as you can then throw your wet clothes into them at the end of the day, keeping the inside of your vehicle nice and dry.
Don't forget your footwear. Most people take their vans to rural areas, and if you've booked campervan hire in Melbourne, you'll no doubt want to take in some of the sights around the area. Wear shoes that are comfortable and have great grip, as this will prevent any trips or falls or sore feet when you're on your adventures.
Extra comforts
The kind of campervan holiday you take will depend on how much of an explorer you are. Those who are straying off the beaten path often see it as a kind of camping adventure and will only take the basics, whereas first timers will often want some extra comforts such as:
Beauty products
Clothes for nights out
Wine glasses
Extra blankets and pillows
Kitchen gadgets
If you want to bring things that make you feel at home; go ahead. Just make sure there's enough room for you and your fellow passengers, as you don't want your friends tripping over your stuff. There are also many ways you can keep up with your beauty routine while you're on the road, and most motorhomes are equipped with sinks, if not toilets and showers, so it's not nearly as tough as normal camping.
Entertainment
Some motorhomes have TVs and DVD players, even satellite TV for those of us who can't be without the box! However, many people prefer more old fashioned forms of entertainment when they're on holiday, so pack some board games, cards, and equipment such as a football or cricket bat. This will give you things to do after dinner, and means you can make friends with your neighbours on the caravan park.
Campervan holidays are suitable for all kinds of groups, from younger friends, to large families, there's bound to be a motorhome to suit you. Why not book today and see how much fun you could have on the road?
About the Author:
Established in 1985, Apollo Motorhome Holidays has been servicing campers in Australia through provision of recreational vehicles.